Loyal to our Tradition of Excellence
The LEESTA story begins in 1964 with a young entrepreneur, Ernest H. Staub and a vision to manufacture the finest quality parts. Staub's spirit and vision appealed to a friend, Mr. Leehman, who agreed to fund the project under the condition that Staub invest in only the best machining technology. With the deal set and the standard in place, Staub began to manufacture parts on a Swiss-made, high precision engine lathe in the basement of his home. In honor of Leehman's contribution, Staub named the new company "LEESTA".

LEESTA's founding principles of loyalty and commitment to innovation have persisted at our core for over 50 years of manufacturing. LEESTA's current plant holds 38,000 square feet of the most technologically advanced machinery available. As a testament to our role as a leader in our industry, LEESTA was recognized by the Industry of Trade and Commerce as a significant contributor to the economic development of Quebec.

Our standard of Quality, Precision and Craftsmanship have led to our reputation for excellence and superior service. In recognition of the outstanding performance of its employees and management, LEESTA has received numerous Supplier Achievement Awards.

We continue the tradition with pride.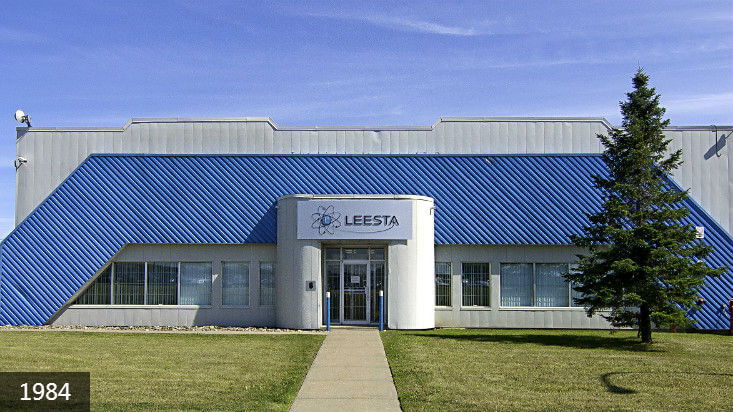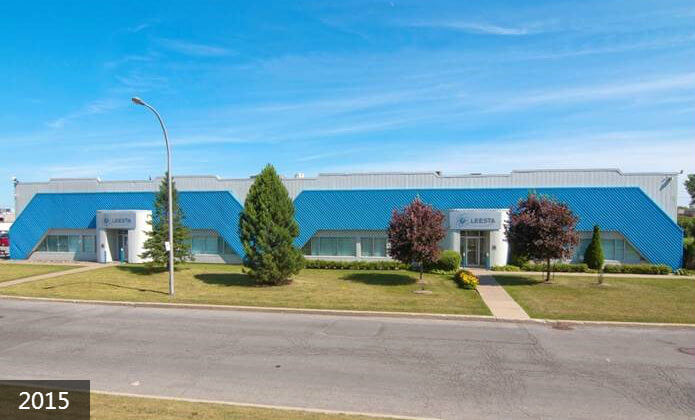 Timeline
1931: Ernst Heinrich Staub born in Zurich, Switzerland.

1945: Started trade school as a tool and die maker at age 14.

1949: After finishing trade school, Mr. Staub was accepted into the Swiss Airforce on recommendation from his Teacher.

1953: Mr. Staub immigrated to Montreal.

1958: Mr. Staub married Felizitas Kneifel.

1960: Son Ernest A. Staub Jr. was born.

1962: Started working for Héroux-Devtek.

1964: Bought 2,000 square foot house in LaFleche, Quebec. LEESTA Industries was established, and manufacturing began on Swiss-made machinery in Staub's basement in St Hubert, Quebec. Ernest H. Staub continued working at Héroux in Longueil QC during the day.

1966: Mr. Staub left Héroux to dedicate 100% of his time to rapidly growing LEESTA Industries.

1974: LEESTA moved its 8 machines to 3,000 square feet facility in Ville St. Laurent, Quebec.

1975 - 1980: LEESTA began manufacturing parts for Pratt & Whitney Canada, Rolls Royce, Canadian Marconi, CAE and Canadair.

1977: Ernest A. Staub Jr. joined LEESTA.

1978: Elisabeth Staub joined LEESTA.

1979: First Hurco knee type CNC milling machine was purchased.

1981: 2 additional Hurco machines were acquired.

1982: DeHavilland Aircraft awarded contract for manufacture, assembly, endurance and qualification testing of (4) DASH-8 Hydraulic Actuator Assemblies.

1983: DeHavilland aircraft placed a purchase order for Leesta proprietary Ball Disconnect Assembly to engage and disengage emergency flight control of DASH-8. Weight saving of 25lbs per unit.

1983: LEESTA bought its first CNC Galaxy lathe made in Italy.

1985: A Toyoda cylindrical grinder was acquired.

1986: An Enshu VMC was added to the growing assembly of machinery.

1987: In order to accommodate the company's increasing customer requirements, a new 12,500 plant was constructed in Point-Claire, Quebec: LEESTA's current location.

1987-1990: LEESTA invested in (3) Mori Seike CNC Lathes.(3) Makino VMC, (2) OKK VMC, (1) Makino MC40 HMC, Makino Wire EDM, (2) Makino MC65 HMC's in (16) pallet FMS, Raytheon SS550Yag Laser 4 axis, Raytheon laser marker.

1991-1999: LEESTA invested in (6) Mori Seike CNC lathes, Makino (9) pallet 5 axis FMS, (1) Makino Wire EDM, (1) DMG 5 axis VMC, (1) Mitutoyo CMM.

1996: Built a 6,000 Sq. Ft. extension (plant 2).

2002: Implemented ERP/MRP Visual Manufacturing.

2002: Out of 300+ suppliers, LEESTA Industried Ltd. was presented with the 2002 Supplier of the Year award from Pratt & Whitney Canada (P&WC).

2004: Rented 6,000 Sq. Ft. and start Power Turbine Housing line (plant 3).

2007: Rented additional 4,000 Sq. Ft. for assembly, testing, final inspection and packaging (plant 4).

2000-2009: LEESTA invested in (6) Mori Seike CNC lathes, (4) Makino Wire Edm's, (2) Makino Ram EDM, (2) Makino 5 axis HMC's, (1) DMG 5 axis VMC, (1) Mori Seike 5 axis VMC, (2) Mitutoyo CMM's.

2010: Purchased 8 Plateau 19,000 Sq.Ft. and moved into plants 3 & 4 thereby expanding its manufacturing plant to over 38,000 square feet.

2010-2012: LEESTA invested in (2) Mori Seike Mill Turns, (1) Makino 4 axis VMC, (1) Makino Wire EDM.

2015: LEESTA awarded "Center of Excellence" for bearing housing from UTC and acquires new CNC Internal Grinder (Studer S151).